We are starting to move into the heat of the 2021 WNBA offseason. Contract negotiations have been occurring all over the league since January 15th, but deals can start being finalized on February 1st.
 
WNBA Free Agency can be pretty confusing. The WNBA has their own free agency system that is very exciting for fans to watch unfold. 
 
Some of the biggest unrestricted free agents in 2021 are Sue Bird, Diana Taurasi, Tina Charles, Candance Parker, and Kaleena Mosqueda-Lewis. I am a UConn Women's Basketball fan so please ignore the fact that four of the five players I listed are former Huskies. Putting this aside, 2021 WNBA Free Agency should be very exciting to watch.
 
Here is my guide to WNBA Free Agency so you're ready when contracts start being finalized on February 1st.
A Guide to WNBA Free Agency: Tiered Free Agency
There are five tiers to WNBA Free Agency. Players are primarily eligible for different tiers based on their professional tenure in the league.

The first level is core players. The core designation is given by a player's former team. This means that the franchise has exclusive negotiating rights with that player.

A player can only be given a core designation three times over the course of their career. A new WNBA Free Agency rule will only allow players to receive a core label twice in their careers beginning in 2022.

Reserved players are the second tier of WNBA Free Agency. Reserved Players must receive a qualifying initial contract offer to fall into this category and have less than three years of WNBA experience. This gives the exclusive negotiation rights to the player's prior team.

Restricted free agents are similar to reserved players, but they have four or more years of experience. If a player has a restricted free agent qualifying offer on their previous contract, they fall into this category.

Restricted free agency allows the player's prior team to match all opposing contract offers. The player then has the ability to choose if they want to sign or refuse contracts from bidding franchises.

If a restricted free agent accepts a contract offer, their prior club has the ability to match the contract within four days. If the former team matches the offer, the player will need to stay with their former club. If the old team doesn't match the contract, the player will sign with their new franchise.

Unrestricted free agency is the simplest designation of all the tiers. These players are free to sign with whatever team that they wish if they weren't designated a core player by their previous franchise.

Finally, there are players with expired contracts that didn't finish out their deal. There are more of these players than usual in 2021 because of COVID-19 opt outs from last season.

Players with this designation didn't participate in the final year of their contract so their former team still has exclusive negotiating rights. Players with expired contracts can't negotiate with any teams besides their previous employer.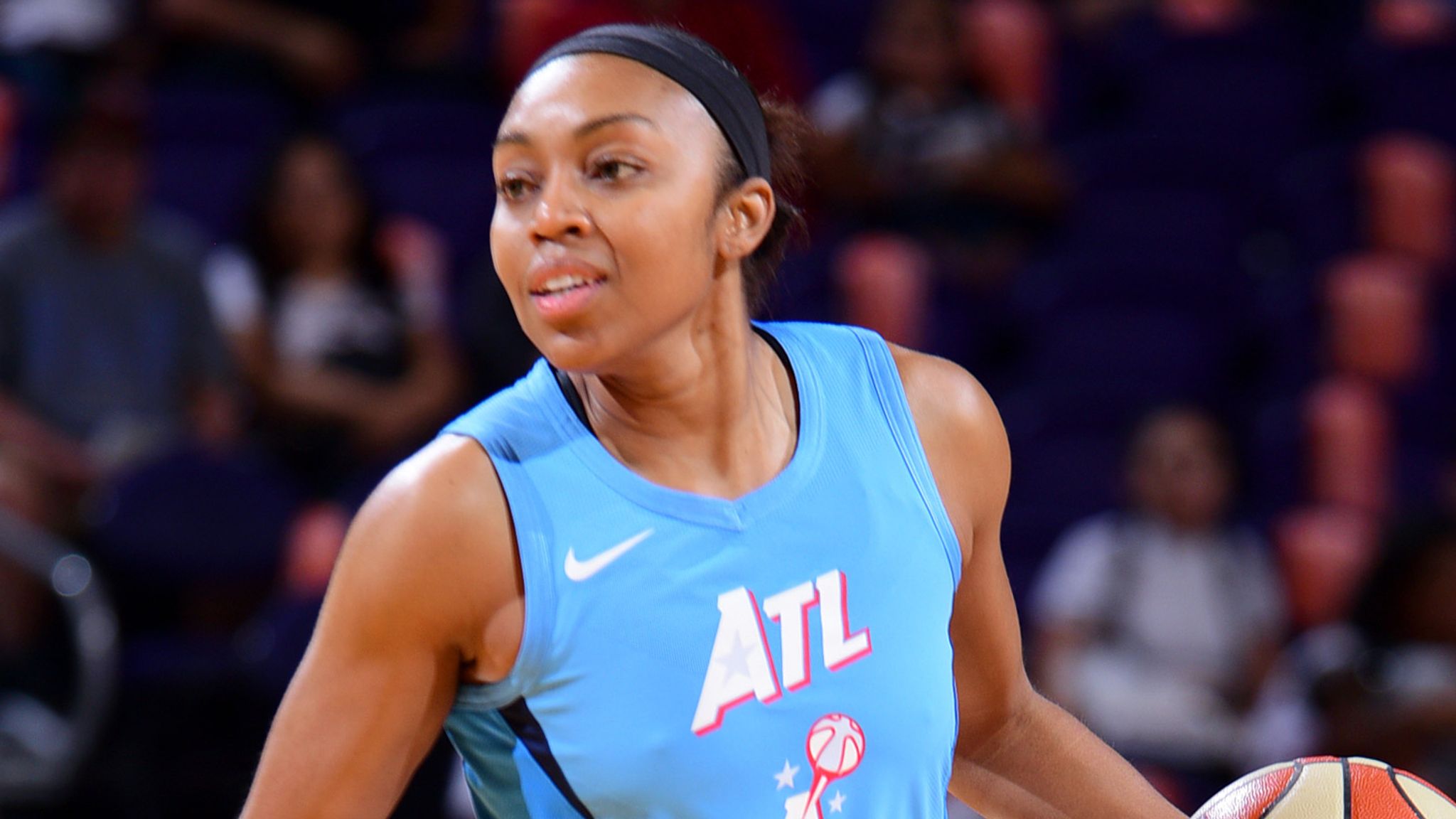 A Guide to WNBA Free Agency: All Available Free Agents

Core Players
Nneka Ogwumike (LAS)
Liz Cambage (LVA)
Natasha Howard (SEA)

Reserved Players
Jaylyn Agnew (ATL)
Alexis Prince (CHI)
Marianna Tolo (LAS)
Anna Cruz (MIN)
Temi Fagbenle (MIN)
Paris Kea (NYL)
Nayo Raincock-Ekunwe (NYL)
Joyner Holmes (NYL)
Angel Robinson (PHO)
Sonja Petrovic (PHO)
Marta Xargay (PHO)
Restricted Free Agents
Kaela Davis (ATL)
Blake Dietrick (ATL)
Brionna Jones (CON)
Allisha Gray (DAL)
Brittney Sykes (LAS)
Erica McCall (MIN)
Nia Coffey (PHO)
Shatori Walker-Kimbrough (PHO)
Sami Whitcomb (SEA)
Unrestricted Free Agents
Glory Johnson (ATL)
Betnijah Laney (ATL)
Sydney Colson (CHI)
Cheyenne Parker (CHI)
Jamierra Faulkner (CHI)
Essence Carson (CON)
Jasmine Thomas (CON)
Theresa Plaisance (CON)
Alyssa Thomas (CON)
Kaleena Mosqueda-Lewis (CON)
Bria Holmes (CON)
Kamiah Smalls (IND)
Candice Dupree (IND)
Jantel Lavender (IND)
Natalie Achonwa (IND)
Erica Wheeler (IND)
Reshanda Gray (LAS)
Candace Parker (LAS)
Seimone Augustus (LAS)
Riquna Williams (LAS)
Chelsea Gray (LAS)
Cierra Burdick (LVA)
Danielle Robinson (LVA)
Carolyn Swords (LVA)
Sugar Rodgers (LVA)
Kayla McBride (LVA)
Shenise Johnson (MIN)
Kayla Alexander (MIN)
Amanda Zahui B (NYL)
Alisia Jenkins (PHO)
Diana Taurasi (PHO)
Kia Vaughn (PHO)
Jessica Breland (PHO)
Sue Bird (SEA)
Epiphanny Prince (SEA)
Alysha Clark (SEA)
Alaina Coates (WAS)
Tina Charles (WAS)
Tianna Hawkins (WAS)
Emma Meesseman (WAS)
Aerial Powers (WAS)
Players with Expired Contracts
Renee Montgomery (ATL)
Mengran Sun (ATL)
Imani McGee-Stafford (DAL)
Bernadett Hatar (IND)
Clarissa Dos Santos (LVA)
Alina Iagupova (LAS)
Chiney Ogwumike (LAS)
Kelsey Griffin (MIN)
Maya Moore (MIN)
Cecilia Zandalasini (MIN)
Rebecca Allen (NYL)
Olcay Cakir (NYL)
Stephanie Talbot (NYL)
Yvonne Turner (PHO)
Ramu Tokashiki (SEA)
Natasha Cloud (WAS)
Lee Seul Kang (WAS)
LaToya Sanders (WAS)

 
Follow me on IG @tannerkern and Twitter @tannerkern_ for game previews, betting analysis, and the best stories from the sports world. Be sure and keep up with the Sports 2.0 Network, Sports 2.0 Twitter,  Basketball Articles, and  Knup Sports for all of my latest content and best takes from around the sports and sports betting world as well!!
---
Join our Discord
to leave a question or comment regarding this article. We have sports fans talking betting all day — every day! JOIN THE DISCORD NOW AND QUALIFY FOR PRIZES & BETTING SWAG!
---