For the first time ever, the popular video game NBA 2K will feature a female athlete on its cover. Last week, it was announced that Candace Parker of the WNBA's Chicago Sky will be the GameStop exclusive cover athlete for the newest edition of the game, which is scheduled to release on September 10.
NBA 2K could not have chosen a better woman to grace the cover of their 2021 edition. Parker is a two-time WNBA MVP, a six-time WNBA all-star, 2016 WNBA champion, 2016 WNBA Finals MVP, and two-time Olympic gold medalist.
In addition to all that, Parker is also an avid gamer, making this moment all the more special.
"I grew up a video game fanatic, that's what I did, to the point where my brothers would give me the fake controller when I was younger where I think I was playing and I wasn't," Parker said. "All I wanted to do was just be like them. As a kid growing up, you dream of having your own shoe and dream of being in a video game. Those are an athlete as a kid's dreams. To be able to experience that, I don't take it lightly." — Candace Parker, WNBA Player – Chicago Sky
Parker's lifelong love for video games is not the only reason why she is so excited to receive this opportunity. She is excited to be the very first female cover athlete in the history of NBA 2K.
"The cover of NBA 2K is such a pivotal platform to inspire young ballers, and I wanted future WNBA stars to know that they can be cover athletes too," Parker said in a statement on her Twitter. "Representation matters, so this is a special moment of progress for the sport and the series."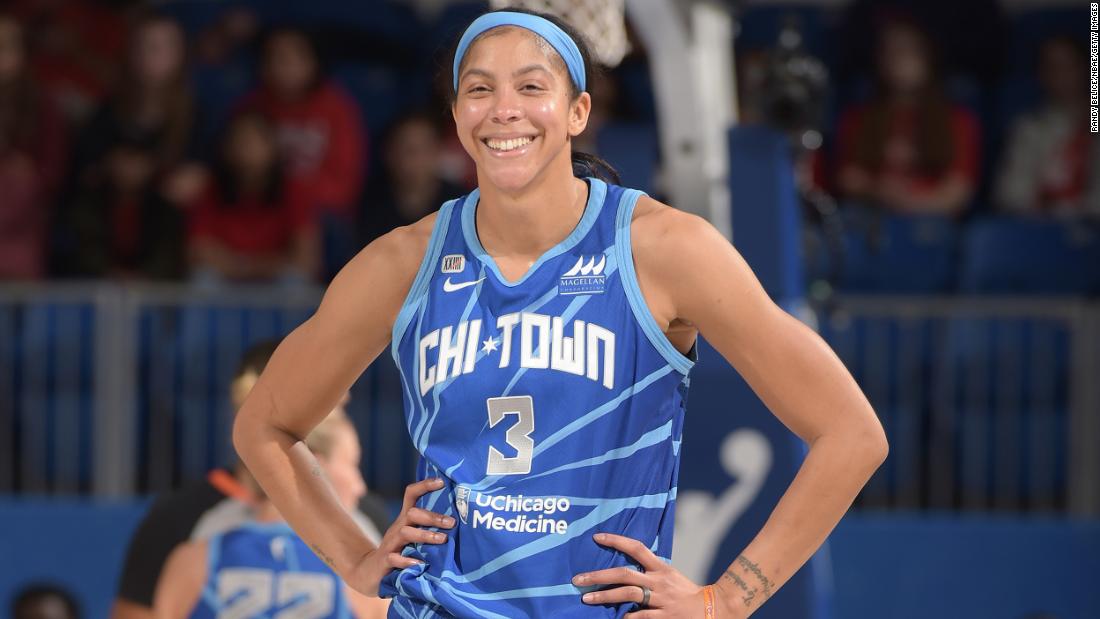 According to CNN, Parker will be featured on the North American GameStop Exclusive Edition of the game, celebrating and honoring the WNBA's 25th anniversary. Since the announcement, Parker has received nothing but overwhelming support from fans, coaches, and her fellow WNBA athletes.
"It's a signal and a sign around our players and the league. It's a signal that the WNBA is here to stay, and the next 25 years are going to be really interesting." — Cathy Engelbert, WNBA commissioner
Parker agreed with Engelbert, talking about how important this decision is to the future of the WNBA.
"I think it's a benchmark of women's basketball for sure," Parker said. "I think most importantly it speaks to visibility and how important it is and how important the WNBA is… Now more than ever, fans want to follow the athlete. Through social media, through video games, it's adding and benefiting the WNBA."
Candace Parker has led an incredible WNBA career so far, and becoming NBA 2K's very first female cover athlete serves as the cherry on top. WNBA and female representation in the basketball world, video game world, and sports world, in general, is extremely important, especially at this point in time. Young girls and boys will grow up watching women like Parker in the spotlight, finally giving women's basketball the attention it deserves.
---
Join our Discord
to leave a question or comment regarding this article. We have sports fans talking betting all day — every day! JOIN THE DISCORD NOW AND QUALIFY FOR PRIZES & BETTING SWAG!
---