The Dallas Mavericks offseason has been rather uneventful. They acquired Moses Brown from the Boston Celtics, shipping out Josh Richardson after a one-year partnership filled with disappointments. And in J-Rich's place now comes Reggie Bullock. He inked a three-year deal and should bring good 3-and-D value.
The team hasn't done much to improve the team around Luka Doncic. They did work out three former NBA players earlier this week, though. Monta Ellis, Isaiah Thomas, and Lance Stephenson all showed the team what they might have left.
Regardless of it all, the team should shy away from making a move for any of them. They are better waiting for the buyout market later on.
IT Deserves a Chance Elsewhere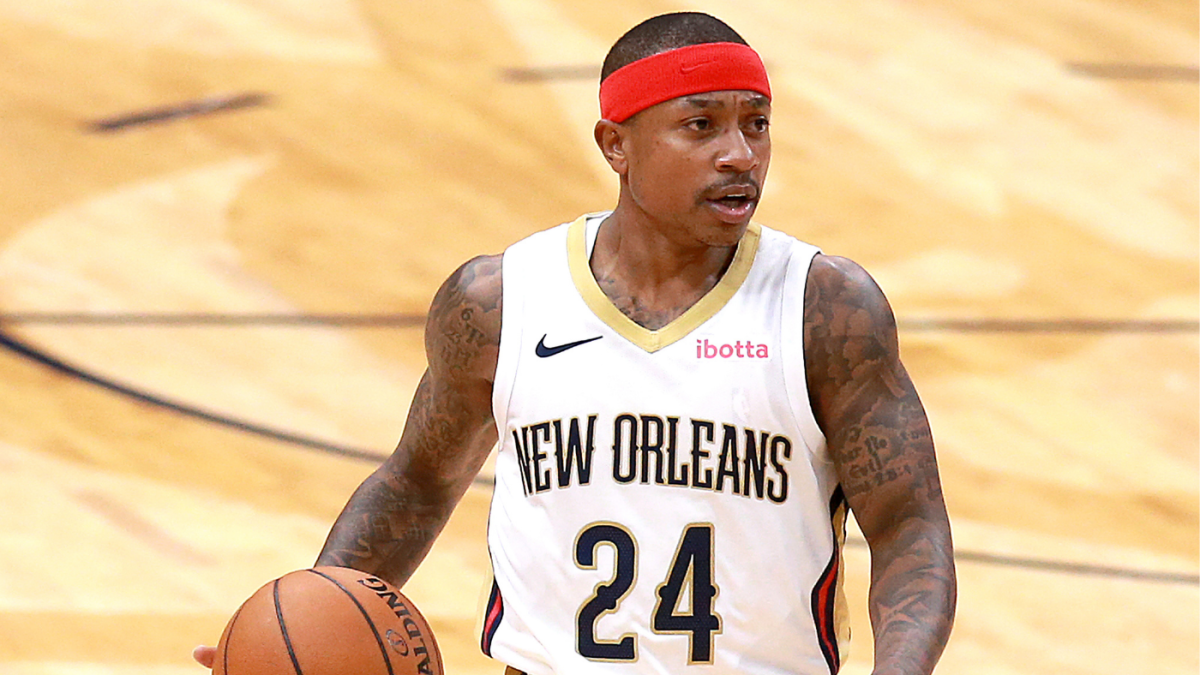 Isaiah Thomas played in the NBA last season. For so many people, that was great to see, and it's a win for him to have had any kind of chance. But then you consider he had a 10-day contract and logged only three games for the New Orleans Pelicans.
He is still only a few years removed from his days in Boston, where he had a season in which he scored the second-most fourth-quarter points in history. He was electric and averaged nearly 30 points per night for the course of an entire year. But now, as injuries have caught up and he's been less explosive, there is a bit of a "proceed with caution" label that comes with him.
IT does still deserve another chance. But he would not fit in well with the Mavs. His lack of a defensive presence would not mesh well next to Luka Doncic. And they already have a small guard in Jalen Brunson.
His services should be sought after by another team.
Monta Needs to Hang Them Up
It is great to see Monta Ellis still trying to get back to the NBA. But, it's clear that he's done. He hasn't played in the league since the 2016-17 NBA season, and for good measure. He averaged a meager eight points per game during his final campaign with the Indiana Pacers.
He lost his spot as a starter. An undersized guard who was always known for his scoring ability, that part of his game was gone. And if Ellis wasn't scoring, he was a complete liability on the floor. He has been working out for teams for a few years, and nothing has happened.
It would be a nice story to see him have a second tenure with the Mavs, but many players are more deserving than he is.
Lance Will Not Make Them Dance
During his season with the Los Angeles Lakers two years ago, Lance Stephenson had some good games. He averaged 7-3-2 across 68 appearances. But he was not a game-changer, and plenty of better guys were on that roster. At no point did he truly impress.
He's a player with great handles and some nice playmaking abilities. But, his best days are behind him. Lance will turn 31 on Saturday and has shown that he isn't a reliable option. He has never been that when he hasn't been a Pacers uniform. Save for the 26 games he played for the Memphis Grizzlies.
So many folks want to see Lance get a chance. But Lance will not get to dance. Or prance. He won't get the nod.
Lance could still play pro ball, but his NBA days are likely over. Good to see that the Mavs gave him a shot. But he wouldn't fit well either.
---
Join our Discord
to leave a question or comment regarding this article. We have sports fans talking betting all day — every day! JOIN THE DISCORD NOW AND QUALIFY FOR PRIZES & BETTING SWAG!
---