March is Women's History Month and today, March 8th 2021,  is International Womens Day, a global celebration of women's social, economic, cultural, and political achievements. Women's basketball would not be where it is today without many trailblazers who paved the way for generations of stars to come.
In honor of International Women's Day, I wanted to take a look at the development and changes in women's basketball since its inception, as well as a few pioneers who achieved some significant milestones in their careers.
Women's Basketball: 1890s
The first official women's basketball game was played in 1892 at Smith College in Massachusetts. However, the original game did not resemble today's style of play. In 1894, guarding players and dribbling was prohibited, so this indicates how women were viewed in the 19th century.
In 1895, official rules began to develop as Clara Gregory Baer published the sport's first rule book. Baer was a physical education teacher and a pioneer for women's sports.
This led to the first intercollegiate women's basketball game in 1896 between Cal Berkeley and Stanford. Stanford took the game by a score of 2-1. Yes, you read that right!
The game expanded to Australia in 1897 as the American collegiate basketball landscape faltered. Stanford canceled its women's basketball program in 1899 before rescinding the team in 1904.
Women's Basketball: 1900s to Present
From 1911 to 1920, there were many rule changes, and the framework of today's game was established. Single dribbles, bounce passes, and substitutes were enacted, but no coaching was allowed from the sidelines during games.
The game continued to grow in popularity globally. Europe played basketball for the first time in 1921 in the Women's Olympiad. In 1932, players could begin to guard each other, which was a significant step towards equality with the men's game.
In 1953, the first FIBA World Championship for women was played. The USA took the first two tournaments in 1953 and 1957 before the Soviets won the gold in 1959. Colleges played basketball on a local scale since the early 1900s, but the first NCAA season occurred in 1970 with a national tournament.
Once Title XI was signed in 1972, the women's game jumped into the national spotlight. Women started earning scholarships, and the talent level intensified all over the country. Girls all over the world wanted to play college basketball on a national level.
Ann Myers received the first full basketball scholarship to UCLA in 1974, and a year later, women's college basketball debuted on national television. In 1976, women's basketball was encompassed in the Olympics, and the Soviet Union claimed the goal, taking down the United States.
There were some small professional leagues for women, but college basketball was the leading showcase for women's basketball in the seventies, eighties, and nineties. This changed on April 24, 1996, when the NBA Board of Governors approved a professional women's basketball league.
The Women's National Basketball Association tipped off in June 1997 and will celebrate its 25th season in 2021. Women's basketball has come a long way since the beginning of the sport, and it's now one of the most popular sports for females globally, along with soccer.
International Womens Day: The Pioneers
There are countless women who I could name, but these three women helped grow the game in meaningful ways over the past couple of decades. Here are some of the more recent pioneers of women's basketball.
Lisa Leslie
Lisa Leslie played for the Los Angeles Sparks from 1997-2009 and is one of the best professional basketball players of all-time. Leslie is a two-time WNBA Champion and a three-time WNBA MVP.
She was selected to the All-Star Game eight times and won four Olympic gold medals leading the United States. Leslie was the first person to dunk in a WNBA game. In my opinion, this is the coolest career accolade on her long list.
Maya Moore
Maya Moore is the LeBron James equivalent in women's basketball. Moore has fought for racial and gender equality by using her professional basketball platform. She has won four WNBA Championships, made six All-Star teams, and has an MVP to her name.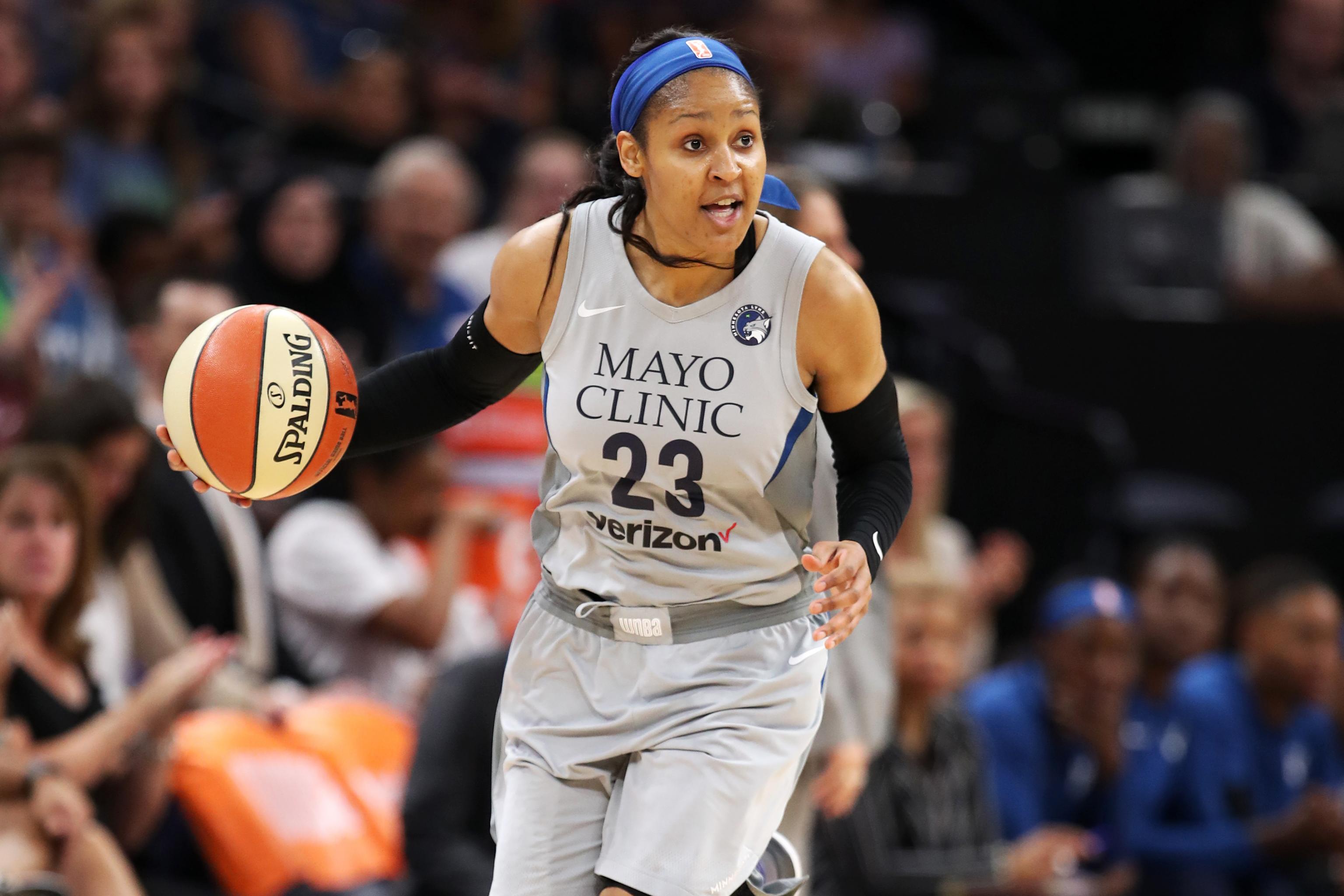 Moore has not played since 2018 because of her effort to fight racial inequality, but she has done so much for collegiate and professional basketball.
Moore attended the University of Connecticut, leading the Huskies to two National Championships. She was a four-time collegiate All-American and a two-time Naismith Trophy recipient, which is awarded to the country's best player.
Candace Parker
Candace Parker played for the late Pat Summitt at the University of Tennessee. Parker is one of the best collegiate athletes of all-time. She led the team to two National Championships and won the Wade Trophy, the Naismith Award, and the John Wooden Player of the Year as a member of the Lady Vols.
Parker was taken first overall in the 2008 WNBA Draft. Parker has won one WNBA Championship, an MVP, and been named a six-time first-team All-WNBA selection throughout her professional career.
I could've mentioned countless women in this article. The likes of Cheryl Miller, Pat Summit, Muffet McGraw, Becky Hammon, Doris Burke, and Kim Mulkey are just the tip of the iceberg of the names that come to mind.
The women's game has come a long way since its origins, and I cannot wait to see the strides that continue to be taken on the college and professional level. I can only hope that they receive the respect and recognition that they deserve.
---
Join our Discord
to leave a question or comment regarding this article. We have sports fans talking betting all day — every day! JOIN THE DISCORD NOW AND QUALIFY FOR PRIZES & BETTING SWAG!
---