In today's NBA, the game revolves around the three-point shot. If you are not able to shoot consistently from beyond the arc, your value diminishes significantly, especially as a guard. Below are my Top 5 NBA 3-point shooters of all time:
1. Stephen Curry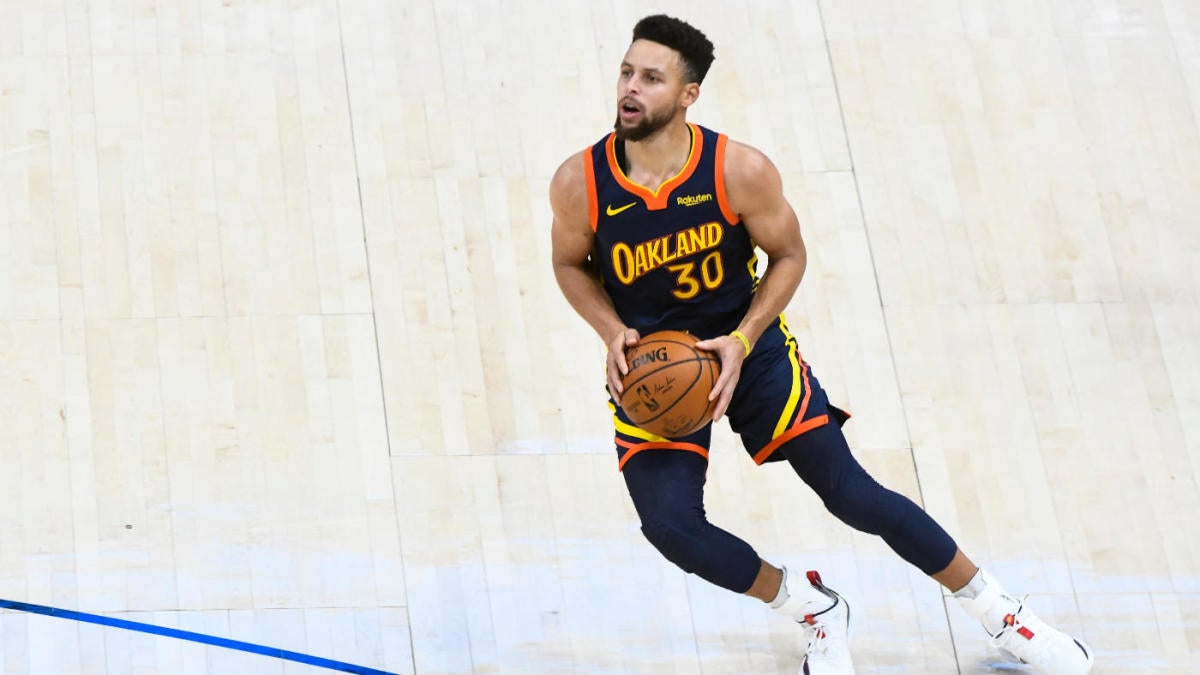 It is no surprise that Steph Curry is number one on the list. At this point, it is safe to say that he is the greatest shooter of all time. He is a career 43.5% shooter and is already second on the all-time three-point list with 2,832 threes made in only his 12th season.
He completely revolutionized today's game not only with his consistency from behind the arc but the range from which he is shooting from. Defenders are now forced to guard Curry as soon as he passes half-court.
I will not be surprised at all if he catches Ray Allen to capture first on the all-time three-point list as early as next season.
2. Ray Allen
Before Curry came along, Ray Allen was unanimously recognized as the best three-point shooter of all time.
It is pretty impressive to think that Allen has made the most threes of all time, considering the three-point shot is not as prevalent as it is now. He is a career 40% three-point shooter with a total of 2973 three-pointers made.
Passing Reggie Miller on the list was a huge accomplishment, who had held the record for many years.
He will be remembered most for his time with the Boston Celtics and his iconic corner three-pointer as a member of the Miami Heat against the San Antonio Spurs in the 2013 NBA Finals to force a Game 7.
3. Reggie Miller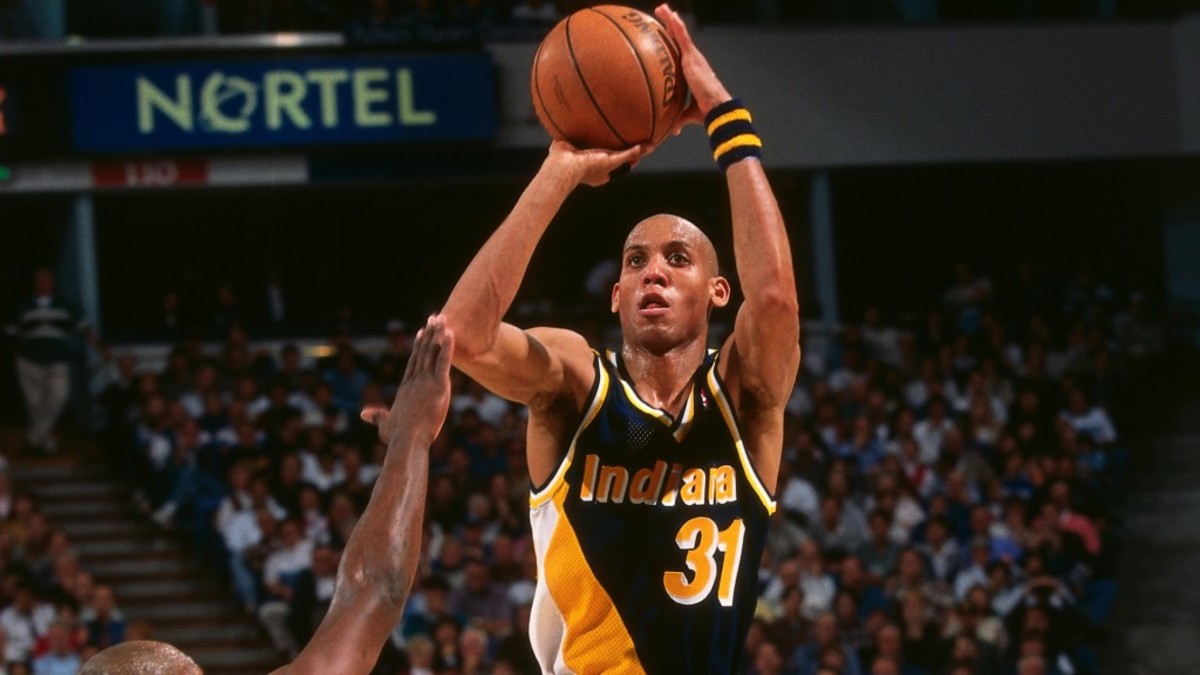 Reggie Miller's time in the NBA will always be synonymous with his three-point shot. He was one of the first in league history to really rely on the shot as his main source of points, to begin with.
Currently, he is third on the all-time three-point list with 2560 threes made, shooting at a clip of 39.5%.
His most famous moment came in the 1994 playoffs at Madison Square Garden, where he scored back-to-back triples and a pair of free throws to beat the New York Knicks in a total of nine seconds.
It was a remarkable moment and one that will always be remembered in NBA history.
4. Klay Thompson
Due to Klay Thompson's recent injury history, people sometimes forget how good of a shooter he truly is. If not for Steph Curry, it is not far-fetched to think that he would be the second-best shooter of all time.
After all, he does hold the record for most three-pointers made in a regular-season and postseason game. On October 29th, 2018, he hit a whopping fourteen threes against the Chicago Bulls in the regular season.
In the playoffs, he broke the record with eleven threes made in Game 6 of the 2016 Western Conference Finals against the Oklahoma City Thunder.
He has textbook form and can get hot extremely quickly. Not to mention, he shoots nearly 42% from behind the arc. Once he is back and whole, I am confident that he will remind everyone just how good of a shooter he really is.
5. Larry Bird
Last but not least on the list comes Larry Legend, who shot 37.6% from three. Even though the game was hardly about three back then, you could argue that he was the first to truly bring the three-point line into attention.
Bird does hold the record with Craig Hodges as the only two players in NBA history to win the three-point shootout three times. I am confident that he would fit right into today's game and would be a consistent sniper from the outside.
If they had shot more three-pointers, who knows how high he could have been ranked on this list as he only attempted 1,727 threes in his entire career.
---
Join our Discord
to leave a question or comment regarding this article. We have sports fans talking betting all day — every day! JOIN THE DISCORD NOW AND QUALIFY FOR PRIZES & BETTING SWAG!
---