The Memphis Grizzlies aren't doing too bad this year. They're over .500 with a 3-2 record and are fifth in the Western Conference.
The Grizzlies were a playoff team last season, but it was through the play-in tournament. This year, they just might be a legitimate playoff team. And their young star Ja Morant has a lot to do with it.
Ja Morant is on a Tear
Ja Morant has easily been one of the standouts this season. He's averaging 30.4 points, 7.8 assists, 5.4 rebounds, and 1.8 steals. He is also shooting 54.4 percent from the field and nearly 41 percent from deep.
Morant started the season with a 37 point game against the Cleveland Cavaliers. He had 28 in the following game against the Los Angeles Clippers. Then he had 40 against the Lakers. So far, Morant's lowest game has been 17 and he still was solid with a near triple-double. On top of his 17 points, Morant had 10 assists and nine rebounds. Morant is playing well and it's turning a few heads.
Recently, Morant spoke with Yahoo Sports to address his recent performance and his issue with getting the recognition he deserves.
"I feel like it took me averaging 35 points a game to finally get some All-Star recognition," Morant said. "But, I really can't speak too much on that. I feel like my chip will never leave."
Morant also mentioned that he believed that he could have been an All-Star in his first two years and how not making it bothered him.
"I was in a position to be an All-Star my first two years and didn't make it. That bothered me a lot," Morant said. "So I just stopped focusing on that and just focusing on my play. I'm a winner, and that's the main goal. If I do that, everything else will take care of itself. I just got to control what I can control and that's my play on the floor."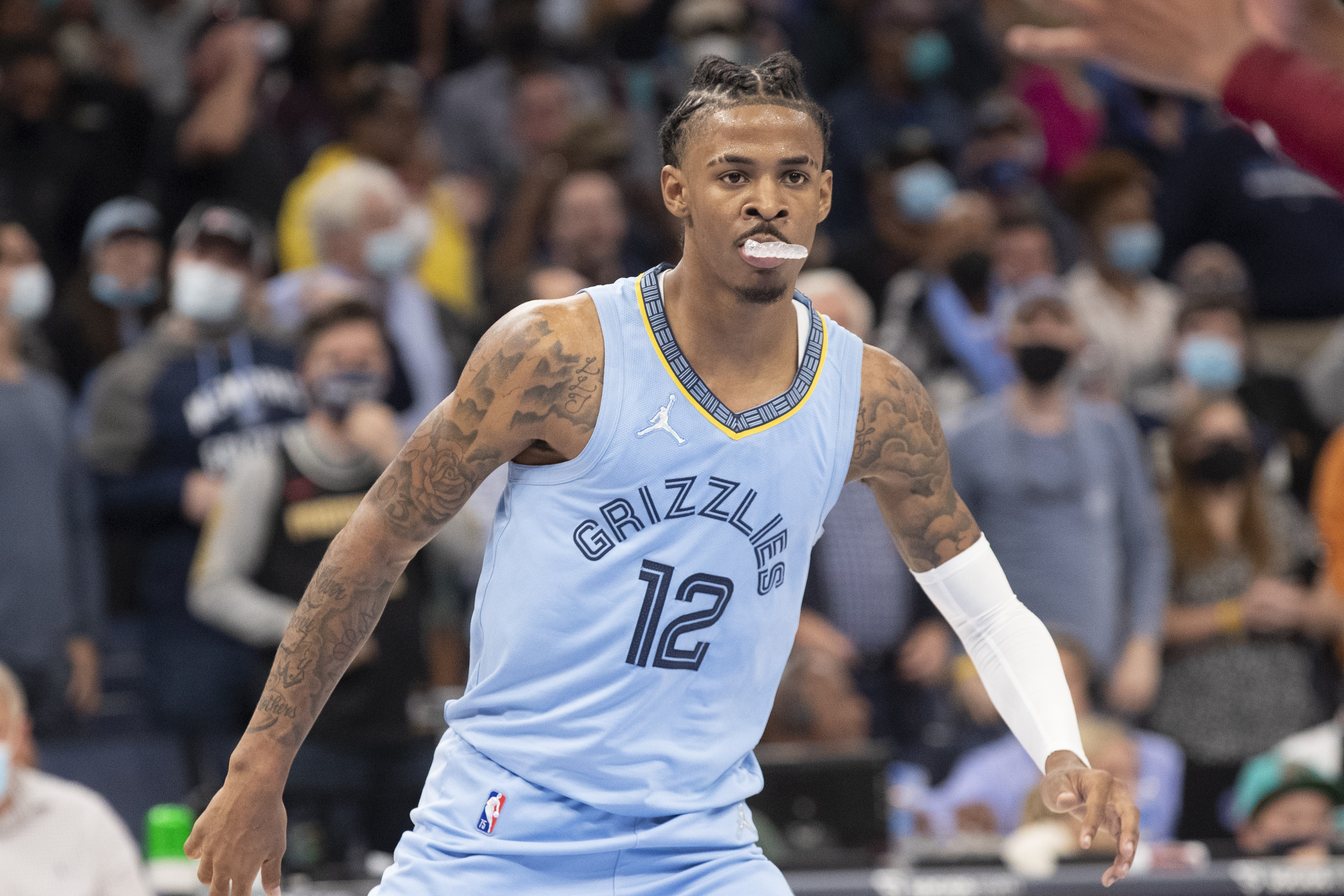 What's Next for Ja Morant?
Ja Morant is a special talent that plays with a chip on his shoulder. He and Stephen Curry are tied for the league leader in scoring, which says a lot.
Morant has some accomplishments under his belt, including All-Rookie First Team and winning the 2020 Rookie of the Year. But it's time to do more.
The young guard has aspirations of being an All-Star, and if he keeps up this level of play, his chances are good.
Remember, Morant is only in his third year. He's arguably the best player of his draft class, including the No. 1 pick and his former AAU teammate Zion Williamson. Morant is young and has the hunger it takes to get better, and he'll do just that.
Morant has woken up fans and media who were sleeping. While some people knew what he was capable of, the rest of the basketball world will recognize Morant and the Grizzlies from now on.
With that said, it's up from here for Ja Morant.
---
Join our Discord
to leave a question or comment regarding this article. We have sports fans talking betting all day — every day! JOIN THE DISCORD NOW AND QUALIFY FOR PRIZES & BETTING SWAG!
---