One round and some change into the postseason, and both of last year's NBA Finals Participants— the champion Los Angeles Lakers and Miami Heat— have been sent home.
The early stages of the playoffs have seen some incredible, record-setting performances from the game's biggest stars while the young talent has seized the opportunity and risen to the occasion.
There was not enough space on this list for DeAndre Ayton, who has been terrific thus far, improving his regular-season scoring total and notching four-straight 20-point games, but such is the way of the list. Without further adieu, here are the official picks for the 2021 All-NBA Playoff Team through exactly three weeks of the NBA playoffs.
Honorable Mention: Jayson Tatum
The Celtics' prodigy had to face the Brooklyn Nets in Round One without his running mate, Jaylen Brown, who had been lost for the season with a torn ligament in his wrist, while Kemba Walker only appeared in three of five games.
Despite being short-handed, Jayson Tatum balled out against the heavily favored Nets. The Duke product averaged 30.6 points, 5.8rebounds, and 4.6 assists per game in the series and exploded for 50 points in Game Three, only to follow up with 40 points in a Game Four loss.
The Celtics were eliminated in five games, but Tatum commanded respect from the opposing Nets, and there are already moves being made to provide the young star with more help next season. Brad Stevens has assumed Danny Ainge's usual position in the front office, and the Celtics are looking to bring in a new coach ready to bring Boston back to the highest stage in basketball, the NBA Finals.
Guard: Damian Lillard
Save the talk about being eliminated in the first round; Damian Lillard was sensational in his playoff cameo.
The long-time Portland Trail Blazer averaged 34.3 points, and 10.2 assists in six games against the #3 Denver Nuggets but was massively let down by his supporting cast, namely CJ McCollum, who failed to match his season average in points against the resilient Denver defense.
"Dame Dolla" was first in second in first-round scoring, third in assists, and made more three-pointers than any other player, getting it done in all aspects offensively.
Dame's best outing was in a Game Five loss in which he became the first player in NBA Playoff history to reach 55 points, 10 assists, and 10 made threes in the same game. Lillard hit game-tying threes with less than 10 seconds left in the fourth quarter and overtime and scored 12-straight points in the final 2:11 of OT to force an additional five-minute period.
One commonality with a few of the players on this list is that although they were spectacular, they were eliminated from playoff contention; basketball is a team game, and individual heroics cannot bail out the lesser of the teams, which the Blazers were.
Guard: Luka Doncic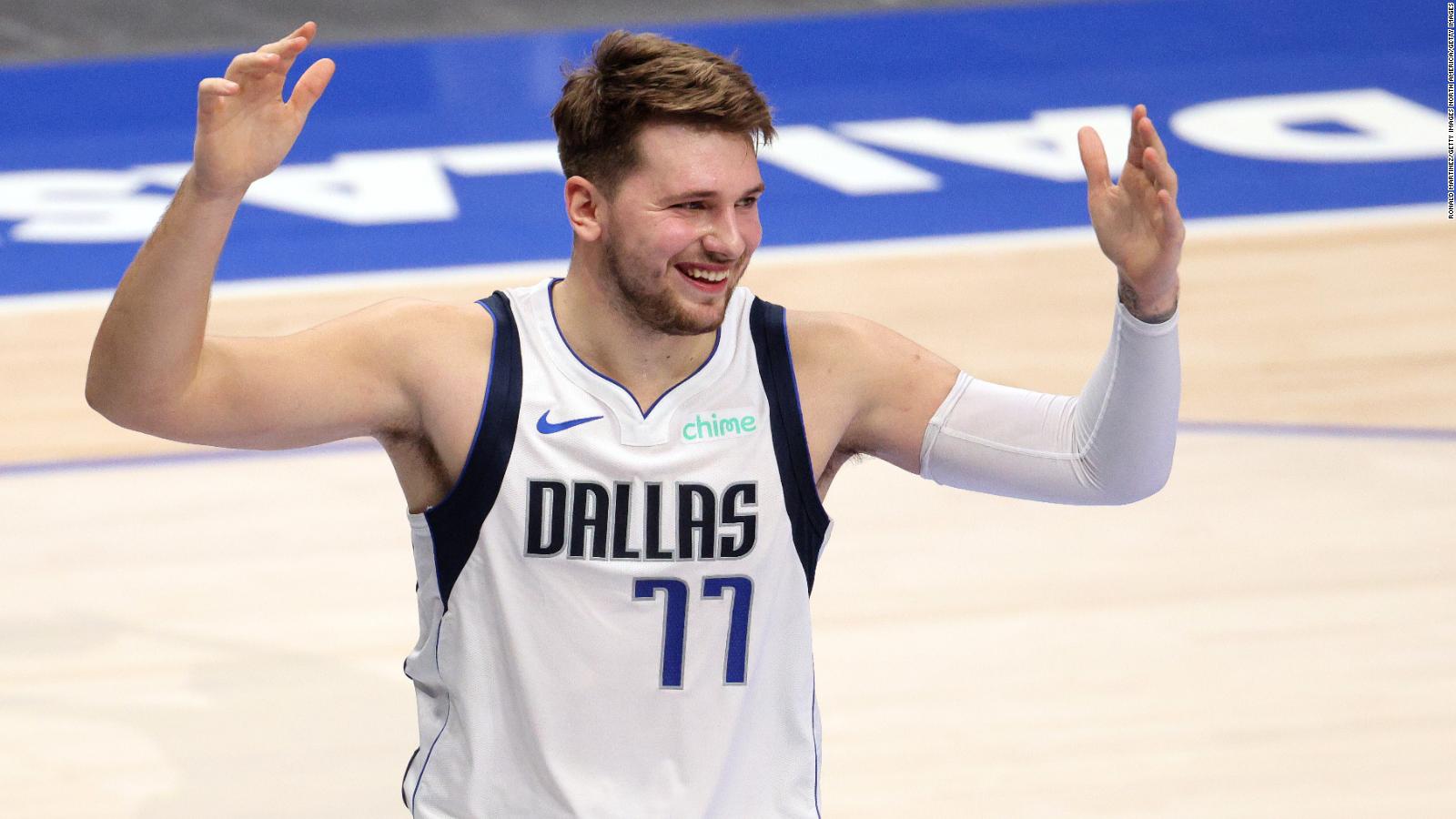 There is not much left to be said about the 22-year-old Slovenian sensation— Luka Doncic of the Dallas Mavericks may have fallen to the Los Angeles Clippers in seven games, but he looked like a top-five player in the NBA.
Doncic averaged an absurd 35.7 points, 10.3 assists, and 7.9 rebounds while shooting 40.8% from beyond the arc. He has five career 40-point playoff games in 13 total appearances, which is more than Magic Johnson, Carmelo Anthony, and Tim Duncan, among others.
Luka and the Mavs won their first three games on the road but could not summon the strength in the final matchup, a game in which Luka went for 46 points and 14 assists.
One of the most incredible things about Luka is that he is still getting better; once he gets a better co-star than Kristaps Porzingis, who played poorly against the Clippers, the Mavericks will be perennial top-three seed competitors.
Guard: Trae Young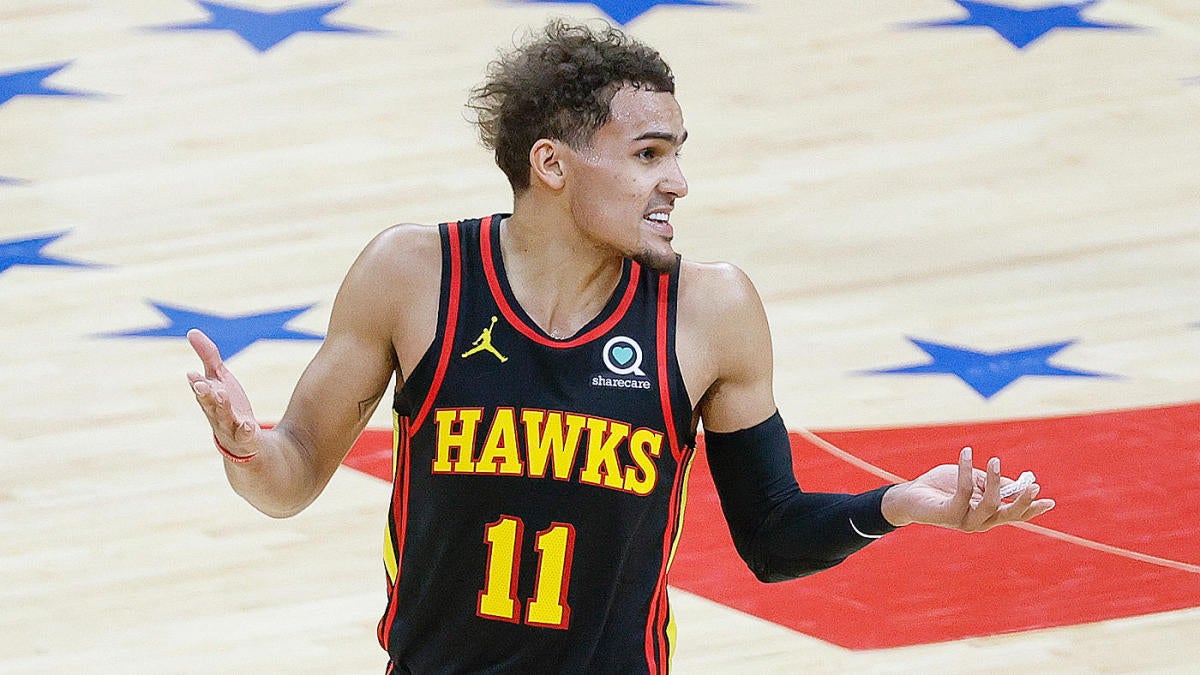 Not only did he throw in a game-winning floater in his playoff debut, but Trae Young also led the underdog Atlanta Hawks past the first-round favorite New York Knicks and stole Game One off the top seed Philadelphia 76ers in Phili.
Young was criticized in the past for being too small or selecting poor shots from what is available, but he has done little to no wrong thus far in the playoffs.
The third-year guard is sitting at 30.2 points and 9.8 assists per game through six games and has outperformed the opposing team's best player at every turn, and does not seem keen on slowing down.
If Young can dispose of the 76ers, his status as an NBA star will be cemented. With Joel Embiid listed as questionable with an injury and a shaky history as far as durability, Young just might be able to pull off another upset.
Forward: Kevin Durant
"The Slim Reaper," "Durantula," "KD," whatever you want to call him, he has been nothing short of incredible.
This season was Kevin Durant's first since rupturing his Achilles in the 2019 NBA Playoffs, and he has made the best return from his specific injury in league history.
Durant's Nets breezed past the Boston Celtics in five games, only dropping a six-point thriller in which Tatum scored 50 points, and currently sit 2-0 up on the Milwaukee Bucks after outscoring them by 47 total points.
Through seven games, KD is maintaining a line of 32 points and 7.3 rebounds, shooting 55% on field goals and 50% on threes. He completely took over Game Two against the Bucks while James Harden sat with a hamstring injury and tortured the Milwaukee defenders, embarrassing last year's MVP and Defensive Player of the Year Giannis Antetokounmpo in the process.
Center: Nikola Jokic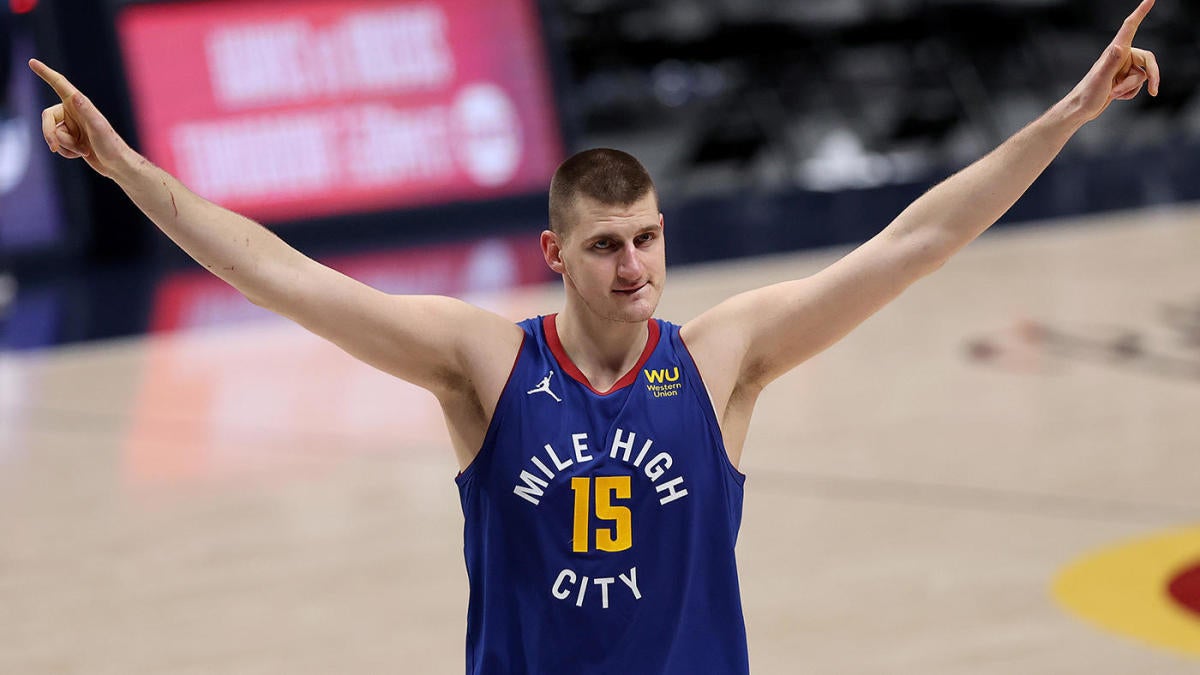 As goofy and unorthodox as his style of play looks, 2021 NBA MVP Nikola Jokic is a baller.
"The Joker" has maintained his MVP level of performances in the playoffs, putting up an average of 31.4 points, 10.3 rebounds, and 4.3 assists per night. His Denver Nuggets dropped Game One in the desert against the Phoenix Suns, but as is to be expected while on the road.
Jokic has an arsenal of skills he can use atop the key, in the post, around the elbow, or off the dribble, and has the sheer size to be a menace on the offensive glass. He is becoming nearly unstoppable at the end of his fifth NBA season and will be hoping to make it back to the Conference Finals, where the Nuggets fell to the Lakers in five games last season.
Every player on this list has earned their spot and contributed to the excitement and greatness of NBA Playoff basketball; now, the remaining players are getting their chance to make their case once it's all said and done after the Finals.
—
Grant Mitchell is a sportswriter and multimedia contributor for the Sports 2.0 Network dealing with basketball, football, soccer, and other major sports: you can connect with him on Twitter @milemitchell to stay up to date with the latest sports news and to engage personally with him.
---
Join our Discord
to leave a question or comment regarding this article. We have sports fans talking betting all day — every day! JOIN THE DISCORD NOW AND QUALIFY FOR PRIZES & BETTING SWAG!
---