Big names like Cade Cunningham, Jalen Green, and Evan Mobley, are obviously going to be guaranteed picks for NBA Rookie of the Year. But there are a few sleeper picks that I think will not only be in contention for the award but help their teams in a big way.
2020-21 Rookie of the Year
After a wild season, it came down to two players: the eventual winner LaMelo Ball, and runner-up Anthony Edwards. They both had incredible seasons to start off, and it was really going to go to LaMelo Ball before his injury. During that period of time when Ball was injured, Edwards stepped up his game and took the top of the ladder in terms of voting. But then the regular season was coming to a close, and with LaMelo returning to the Hornets, he was able to edge himself as the 2020-21 NBA Rookie of the Year.
Scottie Barnes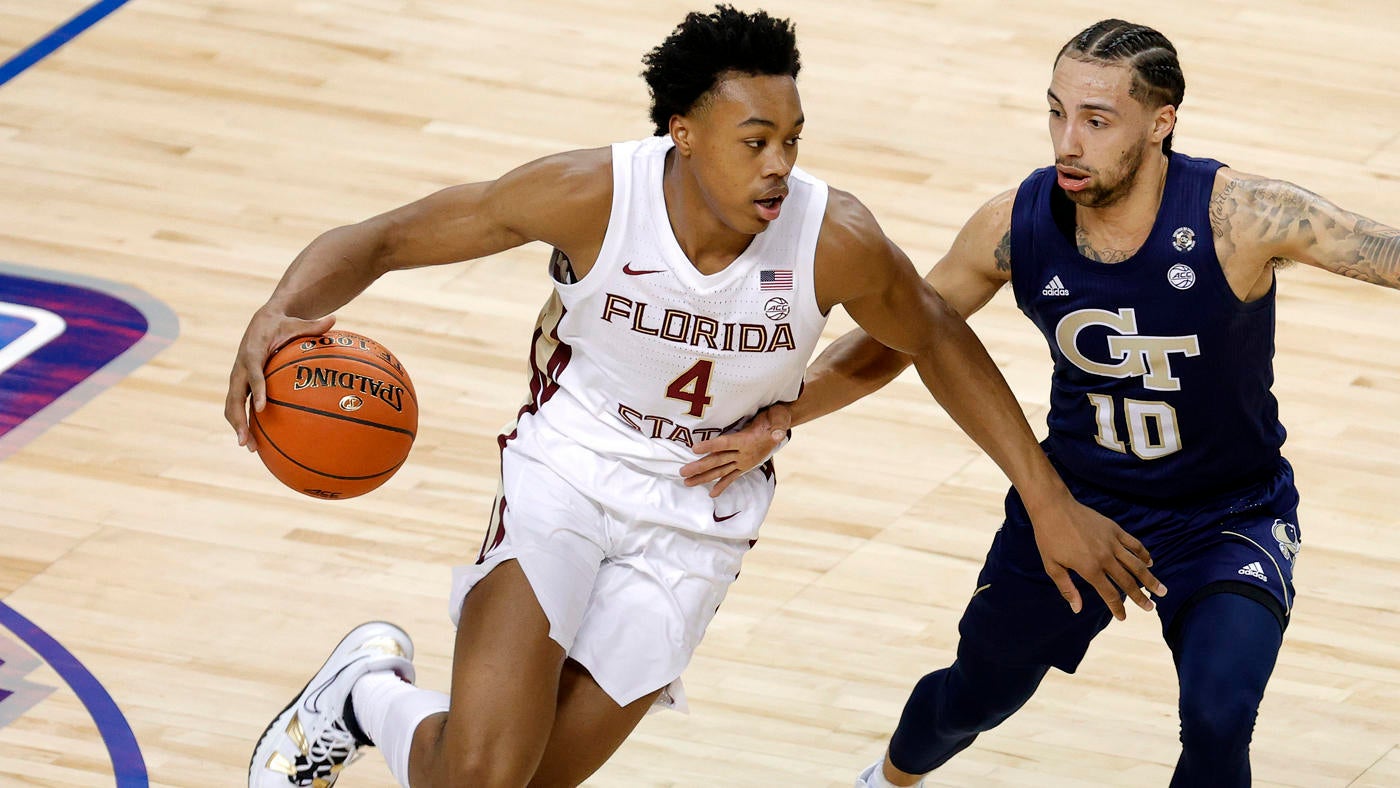 The 6'9 Freshman out of Florida State is definitely a sleeper pick for Rookie of the Year. He has an exceptional frame that will help him dominate in today's game, as well as freakishly underlooked athleticism. Scottie Barnes has great playmaking vision that will help him facilitate offenses if he needs to handle the ball. His experience at guarding 1 through 5 at the collegiate level will be a valuable asset for whatever team he gets drafted to.
Davion Mitchell
No, he is not related to Donovan Mitchell, although they do wear the same number. Davion Mitchell was one of the main reasons Baylor won the National Championship year, and make no mistake about him. He is the best on-ball defender in this draft class, and it is not even close. Davion won the Naismith and BIG 12 Defensive Player of the Year this past season. His elite frame, speed, and athleticism give him a huge advantage from Day 1 when he enters the NBA.
Day'Ron Sharpe
An absolute unit at the 5 position was great for the Tar Heels as a freshman. He is a more traditional big because he can't shoot as well as people would expect. But Day'Ron Sharpe more than makes up for it on the rebounding and defensive side of things. He is known for getting into foul trouble but has been able to shave a few pounds off to keep up with his conditioning. If he is able to find the right system, he will have a great season, similar to Deandre Ayton.
Jared Butler
Davion's teammate at Baylor was also a key factor in Baylor's success this season. The only thing holding him back from being a lottery pick right now is his current health issue, but if he is cleared to play, he will be exceptionally well off in the NBA. No matter what team he goes to, his incredible on-court movement will get him open looks against any defense. Jared Butler has that inside-out scoring ability that many NBA scouts look for and can add valuable defense on the other end as well.
My sleeper pick
There are plenty of big-name players in this draft. In fact, I think that this is one of the most stacked draft classes in recent years. Obviously, Cade and Jalen are going to be the top 2 candidates for Rookie of the Year, but all four of these guys, in the right system, can make a lot of noise this season. Since 2016, no first-round pick has won rookie of the year, and this could be a sign of good fortune for these 4 men.
My personal pick would be Scottie Barnes because of how electrifying he is. His game reminds me of Magic Johnson, and if he can add more scoring options to his game, he will cause tons of problems for defenses.
---
Join our Discord
to leave a question or comment regarding this article. We have sports fans talking betting all day — every day! JOIN THE DISCORD NOW AND QUALIFY FOR PRIZES & BETTING SWAG!
---