As the 2021 Olympics in Tokyo, Japan finally kicks off today, Team USA Basketball is ready to get the ground running once and for all, starting this Sunday with an opening-round matchup against France.
In the exhibition matchups, Team USA lost their first two games but was able to bounce back with wins against Argentina and Spain. France, on the other hand, lost all three of their exhibition matchups.
When these two square off this weekend, there will be some familiar faces for both teams on each side.
France is anchored by reigning NBA Defensive Player of the Year, Rudy Gobert, to go along with Frank Ntilikina, Evan Fournier, Nicolas Batum, and Timothe Lualu-Cabbort.
Despite not winning their exhibition matchups, France could cause Team USA problems with their height and length. Given Gobert's ability to patrol the paint, it is going to be difficult for USA's guards to be effective in the lane. Instead, they might have to rely more on their perimeter shooting from guys like Kevin Durant, Damian Lillard, Devin Booker, etc. Given how lethal these guys are, I do not expect that to be much of an issue.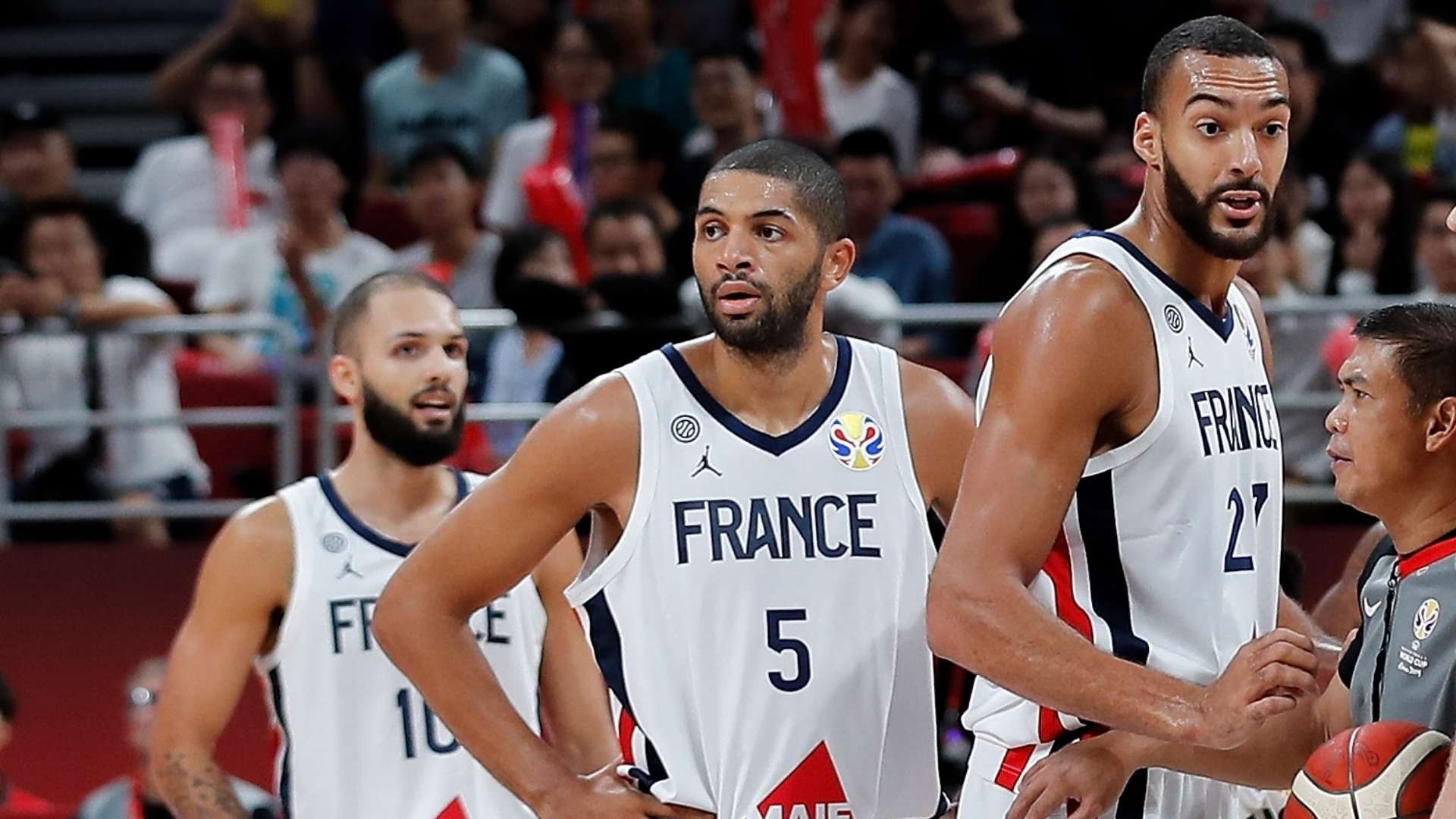 In the 2019 FIBA Basketball World Cup, Team USA fell to France, which, if you can imagine, left a bitter taste in their mouths. I would anticipate the Americans using that as extra fuel heading into Sunday. After all, it is their opportunity to seek revenge two years later.
Thus, France must be ready for the challenge and expect the USA's best. Role players like Ntilikina and Lualu-Cabbort must step up and contribute for France to pull off the upset once again.
As far as Team USA goes, they must set the tone from the start not only to send a message to France but also to the rest of the world. Yes, they are favored to take home the gold, but they cannot afford to be overconfident. After all, they have already hit some roadblocks while in training camp in Las Vegas.
Washington Wizards guard Bradley Beal was forced to withdraw from the team due to health and safety protocols, while Cleveland Cavaliers forward Kevin Love withdrew due to injury recovery. Thus, they will be replaced by San Antonio Spurs forward Keldon Johnson and Denver Nuggets big man Javale McGee.
Another factor to consider is that guys like Devin Booker, Khris Middleton, and Jrue Holiday just finished playing a physically and emotionally grueling series in the recently-concluded NBA Finals. It is tough to imagine how physically and mentally exhausted they must be after such a long season.
From Middleton and Holiday's perspectives, they feel on top of the world and may not play their hardest since they just captured the ultimate prize. Booker, on the other hand, is more likely to be motivated to play his best but could also struggle since he came up short just a few days ago.
Nonetheless, Team USA is going to need Booker's production in order to hit on all cylinders.
It will be interesting to see how Team USA comes out to start the game and what France will do to respond soon after. I expect a close one throughout, with Team USA ultimately winning after the final buzzer.
---
Join our Discord
to leave a question or comment regarding this article. We have sports fans talking betting all day — every day! JOIN THE DISCORD NOW AND QUALIFY FOR PRIZES & BETTING SWAG!
---