Lonzo Ball, LaMelo Ball, LiAngelo Ball, and Onyeka Okongwu assembled one of the best high school teams in history in Chino Hills. With a dream to make it to the NBA, Lonzo stayed close to home and committed to UCLA and was selected second overall in 2017 by the Los Angeles Lakers. He was involved in the deal that brought Anthony Davis to LA.
This offseason, Lonzo signed a lucrative four-year contract with the Chicago Bulls worth 85 million dollars. LaMelo and LiAngelo took the unusual route as they played JBA and overseas and did not play a single game in college. LiAngelo had his struggles at UCLA with all the off-court issues going on.
LaMelo was selected third overall last year by the Charlotte Hornets and took home the Rookie of the Year trophy. Okongwu was selected with the sixth pick by the Atlanta Hawks in the same draft and had a decent role in the second unit that made it to the Eastern Conference Finals this year.
Even after working out with a few teams, the fortunes haven't been the same for LiAngelo as he went undrafted in 2018. He eventually signed with the Oklahoma City Blue but never got an opportunity to play due to the pandemic, which shut down the season. Later that year, he signed an Exhibit 10 deal with the Detroit Pistons but was waived just two weeks later.
He decided to spend time training to hope for another shot at making it to the NBA. Each Hornets player was allowed to bring one training partner to the training camp, and the Hornets were impressed with LiAngelo's attitude and playing ability in the scrimmages. He was given another opportunity as the Charlotte Hornets took a chance on him as he is on their Summer League roster.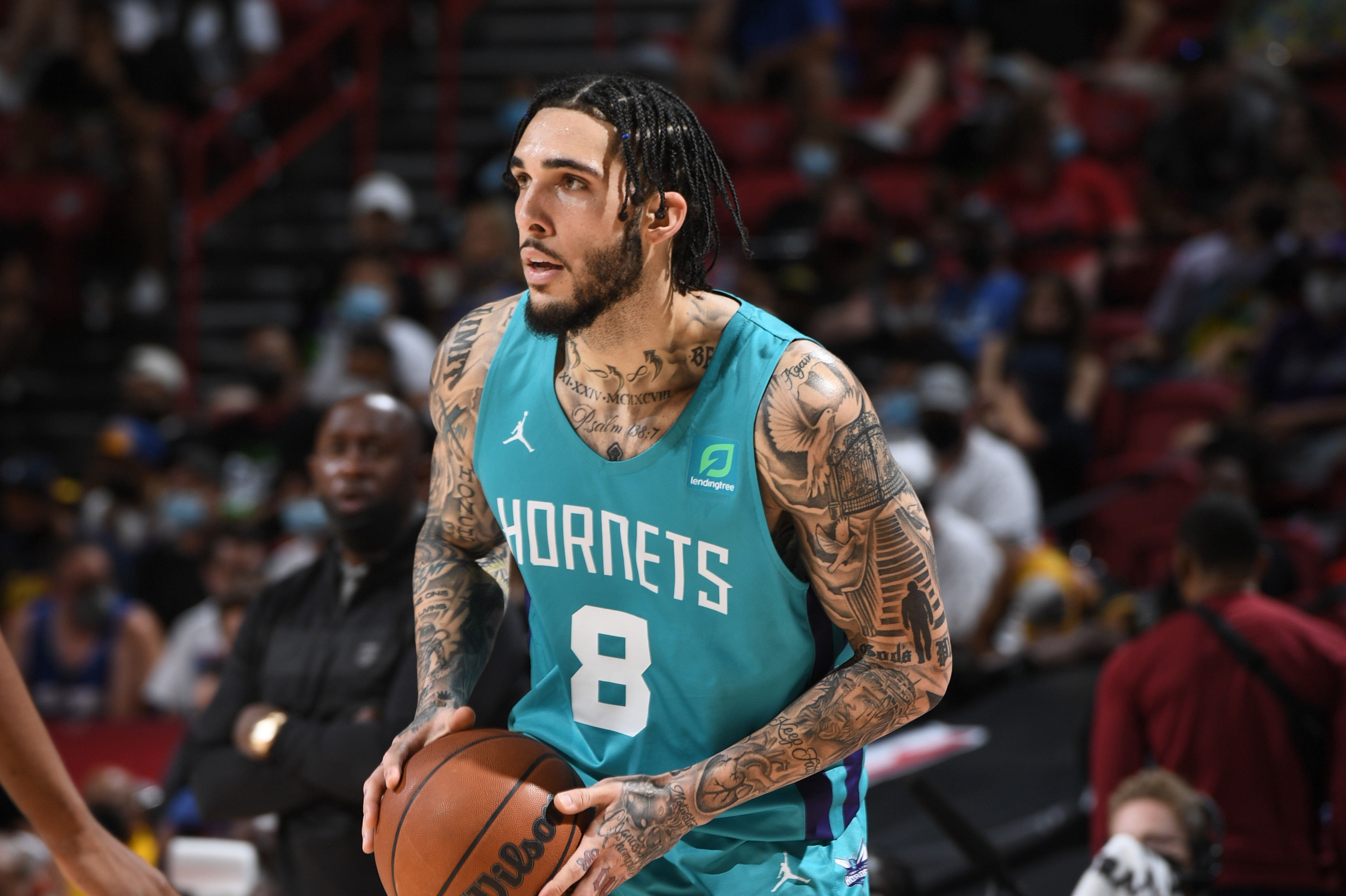 Can LiAngelo Ball Make It to the NBA?
In two games and with limited minutes, Ball has showcased his ability to knock down shots consistently and a quick release from three-point range. LiAngelo stated that he is a much stronger and wiser player than he once was.
In his debut, he made most of his opportunity 5-8 from the three-point line as he scored 16 points in 16 minutes of play. In the next game, he went 4-8 from the field, four rebounds, and two steals, and ended the game with 10 points. However, the biggest is, can LiAngelo finally make the jump to the NBA at age 22?
Looking at the Hornets roster, the Hornets were 10th in the league in three-point makes and 14th in three-point percentage. The Hornets drafted James Bouknight with the 11th overall selection in this year's draft. However, the Hornets parted ways with some of their best three-point shooters in free agency this year. Malik Monk, who shot 40.1 percent from behind the arc, and Devonte' Graham, who shot 37.5 percent from three, also left to join the New Orleans Pelicans.
Dutch Gaitley, who is the Assistant Coach, had this to say on Tuesday:
"The first thing is strength… He's a strong kid. I think he's lost a little bit of weight since he's been with us, and he looks a little more cut, a little more defined. Great confidence in his shot. He shoots it very, very well. Very quick release."

"For his size, you wouldn't think it, but he's a good offensive rebounder… he does a great job crashing the glass, getting in there. I think it helps with his strength."
His best shot of making it to the NBA is being a 3 And D player. He may be a bit undersized at the shooting guard or small forward position, but he has a quick release that will help him hit shots even with a defender's hand in his face. He may not be a great defender now, but he has certainly improved over the last three years.
His shooting ability will always be there, but his hustling, rebounding, being a team player, and continuing to improve his athleticism will net him more playing time if he makes the Hornets' NBA roster.
The chemistry between him and his brother playing basketball together in both high school, JBA, and overseas with a Lithuanian professional team called Prienai Vytautas. LiAngelo may start in the G-League, but I do believe he has the potential to carve out a role in the NBA.
---
Join our Discord
to leave a question or comment regarding this article. We have sports fans talking betting all day — every day! JOIN THE DISCORD NOW AND QUALIFY FOR PRIZES & BETTING SWAG!
---